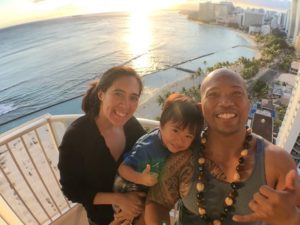 My name is Meylysa "Mey" Duldulao and I am a Mom, Wife, Finance Freedom Coach and Investor.  I live in paradise, beautiful Honolulu Hawaii, with my husband Jomel and my son Jordan.
When I started this blog I was in the process of climbing out of debt from credit cards and personal loans.  At its worst I owed about $40,000, which was more than my yearly salary as a banking assistant!!!
A lot of the debt came from attending seminars on wealth creation, internet marketing and personal development, where I did learn how to create passive income and manage my money better.
Our family started making between $500/mo – $1,000/mo in passive income.
Finally, in April of 2016, I successfully paid off all of my debt!!!!!!!!!!!!!!!!!!!!!!!!!!!!!!!!!!!!!!!!!!!!!!!!!!
On December 23, 2016, I quit my job at a local bank and have been coaching others on how to create passive income streams and pay off debt to create more time freedom at Finance Freedom Mastermind.
We bought a condo in Waikiki in August of 2017 and also went on 5 weeks of vacation, which included our first family 7 day cruise from Los Angeles to 3 ports in Mexico.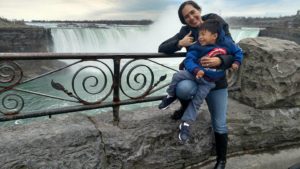 Ever since I quit my job, I have been healthier, my husband has been healthier, and, after I took our son out of pre-school, he is also much healthier.
I spend mornings marketing and making nutritious smoothies and oatmeal with fruit and chia seeds for my family.
The reason I'm sharing all of this is in order to show you that I have experienced the bondage of debt, and poor money choices…and I BROKE FREE…AND YOU CAN TOO!!!
So I have a very specific focus, and that is to increase time freedom for myself and my family AND for other working parents!
This blog has a Map To Freedom that I recommend you bookmark and follow. In it are the steps that I took to create more time freedom in my life.
I'm always looking for feedback and any ways I can improve this blog to help you become Financially Free as fast as possible. Please let me know how I can better serve you by leaving comments under the blog posts that you visit, or fill out the Contact Form for any specific inquiries.
If you are interested in meeting me live, definitely subscribe to my Periscope Channel and to my Fan Page on Facebook. I do live weekly webinars on topics that create Financial Freedom, and you can ask questions or say hi there.
To keep up to date on all of the latest webinars I am offering, and any important news on how to become financially free, subscribe to my e-mail list below.
Enter your first name and your best email and you will also get instant access to my free Parent's Guide to Financial Freedom.